A Guide to Replacing and Reporting Lost Green Card
Tadeo & Silva Immigration Attorneys discuss reporting lost green cards and know how this can be replaced. Get to know more.
Author: Massiel Silva Tadeo, Founder, Tadeo & Silva
Attorney Massiel Silva Tadeo is a partner and owner at The Tadeo & Silva Law Firm. She specializes in removal (deportation) defense, family immigration, and hardship waivers. Published on: May 24, 2022.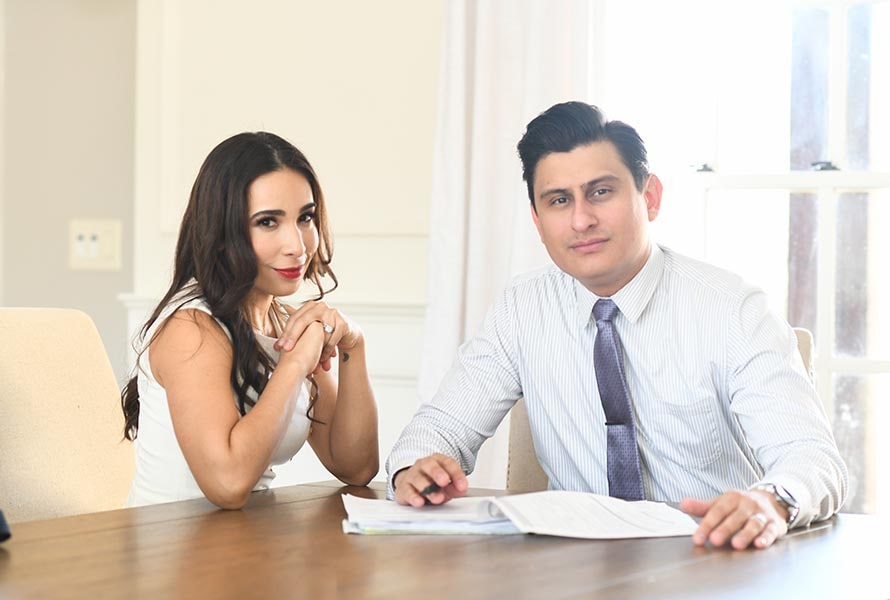 Call or email today to schedule your consultation.
Reporting Your Lost Green Card
Losing your green card can be a stressful and fearful event. After all, a green card serves as legal proof of your right to live and work in the U.S.
You may wonder: how can you get a job or re-enter the U.S. without it?
The good news is that the application to replace a permanent resident card is not that complicated. In the meantime, you don't have to live in fear because there is other evidence you can use to prove that you have the legal right to live and work in the U.S.
This article has all the information you need about replacing a lost green card.
The First Thing You Need to Do When You Lose Your Green Card
Once you realize that your green card is lost or missing, you must contact your local or international police department and file a report.
Why should you obtain a police report if your government-issued ID documents, such as a green card or military ID, are lost or stolen? Reporting them missing will protect you if they are found at a crime scene.
You could end up in trouble if your government-issued ID is linked to a crime scene and you have not reported them as missing or stolen.
Application Form to Replace Green Card 
To start the process of replacing your lost green card, you will need to file a Form I-90.
You can file this form online or in person. If you choose to file online for green card replacement, you will submit and pay the fees online. Additionally, you will be able to check on the progress of your application and receive any updates online.
You can also file your Form I-90 and pay the applicable fees in person by submitting it at a United States Citizenship and Immigration Services (USCIS) office.
Are You Required to Replace Your Green Card?
Apart from losing or missing your green card, other circumstances require you to replace your green card to retain your permanent resident status.
These circumstances include:
your card is mutilated or destroyed
your previous card contains any incorrect information
you have legally changed your name
you have not received your green card even after you have filed all the necessary documents
Replacing Your Lost Green Card
So, you lost your green card, and you cannot find it anywhere. It is time to sit down, calculate the filing fee, and assemble the documents you need to apply for a new green card.
Once you have reported your green card as lost or missing, follow the steps below to get a green card.
Steps to Take to Replace a Lost Green Card
Here are the steps you will take to replace a lost or stolen green card:
Visit a USCIS office or website to obtain a current version of Form I-90.
Get copies of supporting documents such as a driver's license or passport.
Confirm the current USCIS filing fee and organize payment for this fee.
Go through the completed form and confirm that there are no errors or inconsistencies.
You will receive your biometrics appointment via mail at a later date.
Once your biometrics are taken, you will receive your replacement green card by mail, so make sure to check your mail regularly.
What Happens After Your Application to Replace Green Card is Submitted?
Processing your replacement form will take time, so you will need temporary proof of permanent residence. Visit your local immigration field office and get a stamp I-555 that you can use before your replacement green card arrives.
After the authorities process your forms, they may approve or deny your application. If your application is denied, an immigration attorney may help you submit a motion to have your case reopened.
Tadeo & Silva Law Firm understands how immigration services work. We can help you file for a replacement green card or get a new permanent resident card.
Contact us today if you have any immigration issues arising from stolen, lost, or expired green cards. We can offer you the legal representation you need when dealing with any government agency for your immigration issues.
What Does it Cost to Replace a Lost Green Card?
The typical replacement fee is $455, and an additional $85 for the biometrics appointment fee.
However, some people do not pay anything, while others only pay the biometrics appointment fee. You will be able to find out the exact fees when you fill out your application to replace a permanent resident card.
I Lost My Green Card, but I Need to Travel
You cannot travel outside or re-enter the U.S. without your green card. At the same time, you can only file Form I-90 within the U.S. So, if you lose your green card while traveling abroad, you will not be able to file replacement forms until you return to your home country.
This is why you need to apply for a boarding foil so that carrier lines can carry you back to the U.S. without your green card. Having a boarding foil is the only way to avoid significant penalties of entering the U.S. without your green card.
To apply for a boarding foil, you need to submit Form I-131A and pay the filing fee.
Here are the documents you need to process for the form to be processed:
a filled form I-131A

your passport

a copy of your passport's biographic page

evidence of your departure from the U.S., such as boarding passes 

proof that you paid the filing fee
What if I Find My Green Card After Reporting it Lost or Stolen?
Finding a lost or stolen green card is a relief, especially if you have not started the application to replace it. You don't have to wait for months before getting your green card. 
However, you should still contact your local USCIS office and inform them of this new development. They may be able to cancel your green card application process, saving you time and money.
Frequently Asked Questions
Do You Have to Report a Lost Green Card?
Yes, you have to contact your local police department or an international police department and report that your green card has been lost or stolen. You will need to present the police report when applying for a green card replacement.
How Long Does a Green Card Replacement Application Take?
Expect to wait between 6 – 9.5 months to receive your replacement green card. It is vital to ensure that you haven't provided any incorrect information on your application because you may be forced to restart the whole process.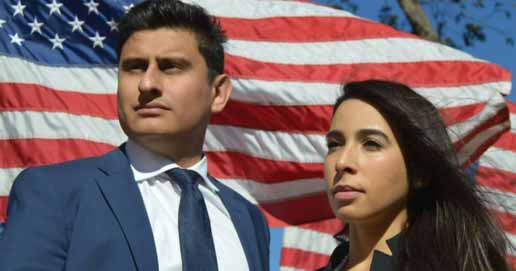 Tadeo & Silva Immigration Attorneys
3555 Koger Blvd Suite 120,
Duluth, GA 30096
Legal Consultation
Book a consultation with us to answer all of your questions!