Understanding Special Immigrant Juvenile Status
Special Immigrant Juvenile Status (SIJS) is a type of immigration relief for juveniles who have been abused, neglected, or abandoned. It may be available to you.
Author: Massiel Silva Tadeo, Founder, Tadeo & Silva
Attorney Massiel Silva Tadeo is a partner and owner at The Tadeo & Silva Law Firm. She specializes in removal (deportation) defense, family immigration, and hardship waivers. Published on: April 20, 2022.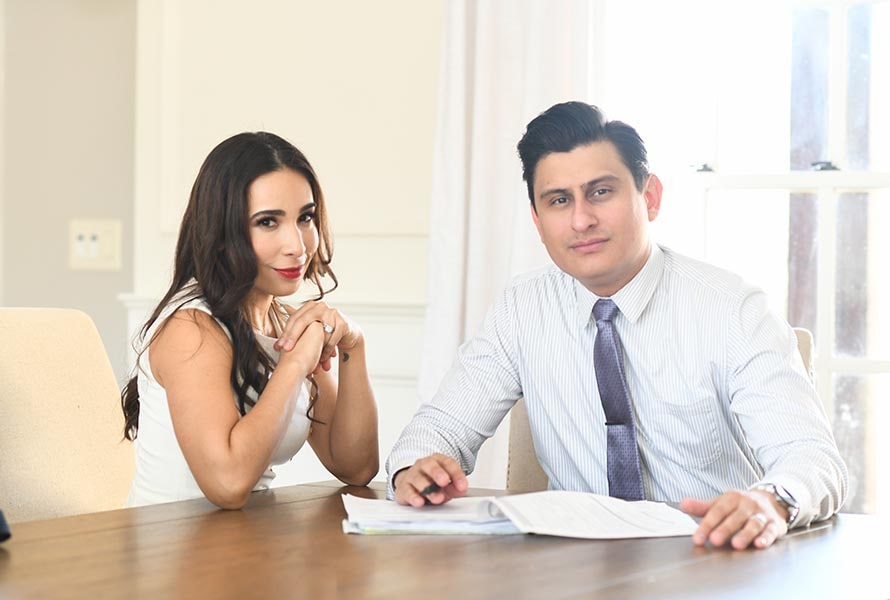 Call or email today to schedule your consultation.
What Is Special Immigrant Juvenile Status?
Special Immigrant Juvenile Status (SIJS) is a category of lawful immigration status available to some immigrant minors whose parents have abused, neglected, or abandoned them.
Under federal law, SIJS allows vulnerable young immigrants under the age of twenty-one to petition for and gain lawful permanent resident status in the United States.
The legal definition of a minor differs from state to state. In some states, a child is any person under the age of 18, while in other states, it's anyone under the age of 21.
Overall, immigrant youths all over the country have until the age of 21 years to benefit from this program.
Special Immigrant Juvenile Status: Pros and Cons
Pros of Special Immigrant Juvenile Status
Of course, the biggest pro is that an immigrant minor can gain lawful permanent residency.
The other benefits of obtaining SIJS include the child not having to prove financial means or legal entry into the United States. These requirements are barriers to most green card approvals because they make the candidate "inadmissible" for a green card.
Another bonus is that many other grounds of inadmissibility do not apply to Special Immigrant Juveniles.
Furthermore, Special Immigrant Juveniles are one of the only few groups of immigrants who qualify for a waiver on the application fee for a green card.
Cons of Special Immigrant Juvenile Status
Unfortunately, children who receive SIJS are not allowed to apply for a green card or even citizenship of either parent. In cases where only one parent mistreats the child, the child will never be legally able to petition for the non-abusing parent to gain legal immigration status in the USA.
In immigration law, the child is considered an orphan.
Several considerations may or may not be relevant to your specific situation.
It is important to remember that some immigration alternatives that appear to be beneficial at the time may actually be detrimental in the long run.
A trusted immigration attorney can assist you in determining whether SIJS is a possibility and if it is a great option for you.
How Do I Apply for Special Immigrant Juvenile Status?
Eligibility for Special Immigrant Juvenile Status
A minor can only qualify for SIJS if a judge in a juvenile court or similar state court finds that the child has been abused, neglected, or abandoned by one or both parents. The judge must also find that returning the minor to their home country is not in the child's best interests.
To grant special immigrant juvenile status, juvenile courts must determine that you:
have been placed into the custody of or are a dependent of the court
cannot reunite with your parents because of physical safety concerns
are not married
are under 21 years old
currently live in the United States
Special Immigrant Juvenile Status Applications at Citizenship and Immigration Services
Once state courts determine that a child is eligible for SIJS, the minor may apply to the United States Citizenship and Immigration Services (USCIS) by submitting Form I-360, which is available on the USCIS website. The minor must also submit supporting documents such as a birth certificate (or other proof of age) and the juvenile court's order of dependence, custody, or guardianship.
Suppose you live with one parent but suffer abuse, neglect, or dissertation by your other parent. In that case, your surviving parent can apply for legal custody of you in family court and petition the juvenile court to establish the SIJS findings.
If you are the guardian or sponsor of an unaccompanied immigrant minor, speak with a special immigrant lawyer who can assist you with the family court procedure.
Green Card Applications After Special Immigrant Juvenile Status
After USCIS authorizes the I-360, the child might have to wait before proceeding with the green card application. This is because the child is not eligible to apply for a green card until they have a current "priority date."
The green card priority date refers to the applicant's place in the visa queue for receiving a green card.
However, this "queue" has been delayed in recent years because of yearly restrictions and high demand. As a result, visa applicants wait a long time between when the USCIS clears the I-360 and when they can proceed with their green card application.
Once the priority date is current, the minor must file Form I-485, "Application to Register Permanent Residence or Adjust Status," with USCIS. The minor must also include supporting documents.
Form I-485 can be filed simultaneously with the I-360 petition if there is no queue for this category.
Special Immigrant Juvenile Status Processing Time
USCIS typically decides on SIJ applications within 180 days (roughly six months) after submission.
Do I Need a Lawyer for Special Immigrant Juvenile Status?
The USCIS processes many immigration applications. Some of them are tied to family-based immigration, such as obtaining a fiancée visa or obtaining a green card through marriage. Others are work-related visas or citizenship applications.
All the visa application types can be complicated and may have different eligibility requirements.
Many immigrants find it difficult to interpret immigration law's complicated precedents and statutes. Immigration policy often gets interwoven with areas of state law, such as family law.
SIJS applications are an excellent example of this interlink because their immigration status is directly linked to their safety and best interests, which are always prioritized.
Immigrant children's cases are particularly problematic because they do not have a parent or guardian to protect them.
In addition to the legislative requirements for SJIS, various considerations must be examined when determining whether the person is suitable for SIJS.
It would be tragic to put a child through the lengthy and arduous SIJS application procedure just to find out at the end that the child is inadmissible and hence ineligible to become a permanent resident.
A detailed assessment of the risks and advantages of SIJS for the minor is essential in deciding whether to begin the SIJS procedure.
What Are the Risks of Initiating the SIJS Procedure?
If the SIJS application is denied, children who apply for asylum may find themselves in removal proceedings before an immigration court. The minor may face detention and/ or deportation.
An experienced immigration attorney can clarify this in further detail and help you understand the legal issues, the necessary papers, legal status, immigration process, and other legal issues.
Call (404) 933-8941 for more details. The consultation fee is applied to the cost of legal services.
Immigrant Juvenile Status: Key Points
The children of foreign nationals in the US who have few other options for security and stability can gain permanent legal immigration status through SIJS.
To qualify, a family court or juvenile court must find that the child was abused, abandoned, or neglected by one or both parents. These are the determining factors in SIJS cases.
The child's best interests are the most important factor, and sometimes, SIJS does not serve the child's best interests.
An immigration attorney can help you with these procedures and fight for your best interests.
Contact the Tadeo & Silva Law Firm for a consultation on your case at (404) 933-8941 today!
Contact us
Legal Consultation
Book a consultation with us to answer all of your questions!