Can I Sponsor Myself for Green Card
"Can I Sponsor Myself for a Green Card?" A professional law firm can answer that question and more. Contact Tadeo & Silva Immigration Attorneys for advice.
Author: Massiel Silva Tadeo, Founder, Tadeo & Silva
Attorney Massiel Silva Tadeo is a partner and owner at The Tadeo & Silva Law Firm. She specializes in removal (deportation) defense, family immigration, and hardship waivers. Updated on: October 01, 2022.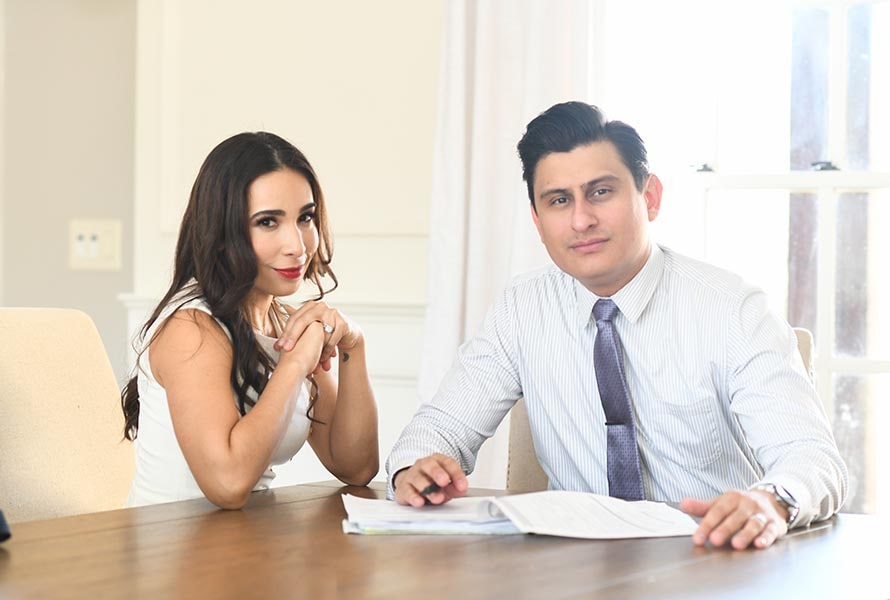 Contact us today to schedule your consultation.
Is Getting a Green Card Through Self Petition Possible?
Obtaining a family-based or employment-based green card is the most common way to become a lawful U.S. permanent resident. Family-based immigration involves getting a green card through marriage or sponsorship by a U.S. citizen relative or a permanent resident.
There are different categories of employment-based immigration pathways. One of the most common employment-based immigration pathways is to get a job offer from a company in the United States. The company must go through the Labor Certification process to prove it could not find a qualified U.S. worker for that position. If approved, file an immigrant visa petition on the immigrant's behalf.
Can You Sponsor Yourself for Green Card?
Some visa categories allow individuals to self-petition for a green card without sponsorship. For those who don't have the above opportunities, self-sponsored green cards are an option.
Various self-sponsored green card categories are available, so you may want to seek the help of an immigration lawyer.
Who Can Get a Green Card Through Self Petition?
Two classifications of immigrants may apply for a self-sponsored green card. These categories include:
Individuals of extraordinary ability in the arts, sciences, education, athletics, or business (EB-1A visa).

Immigrants who were granted a National Interest Waiver.
Another green card option that can be self-sponsored is the EB-5 visa, which Congress created in 1990 to stimulate the U.S. economy by creating jobs and investing capital. The program allows investors to apply for a green card if they invest in a commercial enterprise in the U.S. and create and preserve ten full-time jobs for qualified Americans.
However, an EB-5 visa requires a substantial investment, such as $1.8 million in a high-employment area or $900,000 in a targeted employment area (TEA).
An EB-1A visa is an immigrant visa classification for individuals with extraordinary ability or achievement in their profession. It covers various fields such as science, business, education, athletics, and arts. However, individuals who excel in these fields have to prove:
Their eligibility and achievement

Their skills would benefit the United States

They will continue working in the same field after being granted a visa
Any significant or major internationally-recognized award such as an Olympic Medal, Nobel Peace Prize, Pulitzer Prize, or Oscar can suffice as proof of extraordinary achievement.
In the absence of such an award, at least 3 of the ten evidentiary criteria for an EB-1A visa provided by the U.S. Customs and immigration services (USCIS) must be satisfied.
However, since there are a lot of conditions an individual has to satisfy for this visa, hiring a green card lawyer who knows this green card process can be a smart move.
What Is a National Interest Waiver (NIW)?
Although the EB-1A allows applying for a visa through self-petition and doesn't require having a job offer in the United States, that is not the case with the EB-2 visa. Like most other work visas, the EB-2 requires a job offer from a U.S. company. With the National Interest Waiver, individuals can apply for the EB-2 green card, self-sponsor their own petition, and skip the labor certification process.
This option is only available under the EB-2 visa category. It allows an applicant to waive the labor certification and U.S. job offer requirements.
What Are the Requirements for an NIW?
In order to qualify for an NIW, an individual must demonstrate that their employment in the United States will benefit the country and would be in their national interest to waive otherwise mandatory labor certification requirements.
That means foreign nationals with exceptional ability in the arts, sciences, and businesses and those holding either an advanced degree or equivalent may qualify. But it must be shown that the individual's extraordinary ability will benefit the national economic, educational, and cultural interests and welfare.
In addition to all these requirements, the specific endeavor you plan to work on must have national importance and substantial merit. The foreign national must also be well positioned to advance their proposed endeavor.
Individuals can also provide the foreign equivalent of a U.S. degree or other comparable evidence. The process of obtaining an NIW can be simplified with the assistance of an immigration lawyer.
How Can One Self-Sponsor Green Cards?
Both EB-1A and EB-2 NIW green card processes are similar. If you are sure you qualify for these visas, the next step is filing an I-140 Immigration Petition for Alien Workers. It has to be submitted with the required supporting evidence.
The processing time varies widely due to differences in priority dates. If the petition is approved, the individual can file an I-485 (Application to Register Permanent Residence or Adjust Status) to adjust from their current status to permanent resident status. However, if you are outside of the U.S., you will need to undergo consular processing.
What Is the Easiest Way to Get a Green Card?
The easiest way to get a green card is through the green card lottery. The U.S. Department of State provides about 50,000 green cards annually through its Diversity Visa Program. Interestingly, that is another way to get permanent residency without sponsorship.
The program is open for application from early October through early November. But don't forget that the success rate of the lottery can be low since there is a limited number of visas and many applicants competing.
How Can Tadeo & Silva Immigration Attorneys Help?
Although some of the steps for these green card categories may seem straightforward and simple, it is not advisable to go through this process alone. Your application can be delayed or refused because of errors or misinterpreting the form. Working with qualified immigration lawyers will be highly valuable for you.
Hiring trustworthy Atlanta citizenship attorneys from Tadeo & Silva Immigration Attorneys can benefit your immigration case. We can help file the required forms correctly, answer your immigration questions, prepare you for interviews, as well as help provide evidence and obtain the necessary documentation.
Contact Tadeo & Silva Immigration Attorneys today to find out about our immigration services and schedule a consultation.
Contact us
Legal Consultation
Book a consultation with us to answer all of your questions!