How to Prepare for Your Stokes Interview for a Marriage-Based Green Card
For many couples, the Stokes Interview is a crucial step in getting a marriage-based green card. Here's what you can expect.
Author: Massiel Silva Tadeo, Founder, Tadeo & Silva
Attorney Massiel Silva Tadeo is a partner and owner at The Tadeo & Silva Law Firm. She specializes in removal (deportation) defense, family immigration, and hardship waivers. Published on: February 01, 2022.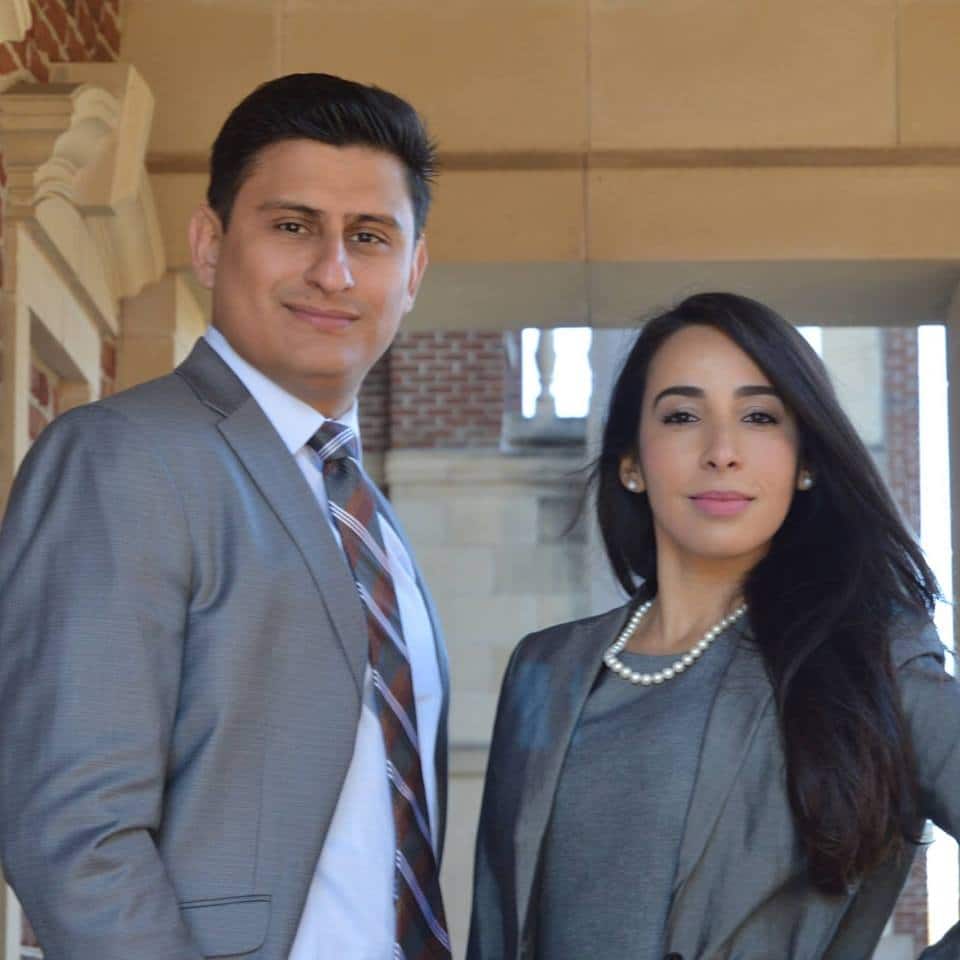 Call or email today to schedule your consultation.
Basics of the Stokes Interview
The Stokes Interview, also known as the marriage fraud interview, is a procedure in which couples must convince a USCIS officer of the authenticity of their marriage. The immigration officer conducts Stokes Interviews when he or she suspects that a couple is using a false marriage to obtain the green card illegally. 
In the U.S., married couples can qualify for a marriage-based green card if one of the spouses is from the U.S. or is already a green cardholder. Couples are required to hold the Stokes Interviews when the initial interview at the USCIS local office results in some inconsistencies. 
Stokes Interview Questions to Screen for Fraudulent Marriage
The Stokes Interview process can seem quite intimidating even for a couple that already has years of relationship together. Even such couples can fail the Stokes Interview process. That is why it is best to first consult with a team of knowledgable Atlanta citizenship attorneys, so you are better prepared to obtain a green card by finishing the Stokes Interview appropriately. 
In the Stokes Interview process, the immigration officer questions the couples through separate interviews for several hours, even up to eight hours, if their marriage needs clarification. This second interview is much more challenging than the regular one and usually occurs between four to six weeks after.
Some of the marriage fraud interviews include questions that vary from family information, relationship history, finances, shared living, and go deeper into more intimate and personal details about the couple's daily activities and marriage bond.
The immigration officer, after completing the separate marriage fraud interview, will then compare the couple's answers as they will be recorded. If the answers differ too much in the couple's Stokes Interview, they will be brought back together to explain any inconsistencies.
Stokes Interview Documents
Immigration authorities can deny the marriage-green-card-based couple's request if they fail the Stokes Interview. Before you meet up with the USCIS officer for the interview, you will have to prepare the following documents:
Identification paperwork
Original documents stated in the applicant, and copies as well
Financial documents
Shared photos
Before the Immigration officer begins the Stokes Interview, the couple will be informed of the reasons why they have been summoned. Some of the reasons why couples go through the Stokes Interview process is because:
What they said or declared in the documents caused suspicion.
The immigration officer wasn't convinced of the authenticity of the marriage.
The spouses don't communicate in the same language, or there is a lack of communication in the same language between them.
Lack of joint finances.
Incompatible lifestyle and morals, a significant age difference, or improbable cultural and religious differences.
The couples gave contradictory answers in the initial interview.
The couple got married when they were informed about the removal of the immigrant spouse.
Both the intending immigrant and the U.S. citizen spouse or green card possessor will be subjected to the fraudulent marriage interview separately. To better your chances of permanent residence in the U.S. and to pass the Stokes Interview to obtain the green card for your spouse, you will need legal advice.
A top immigration lawyer in Atlanta will be well-equipped to provide legal advice that will improve your chances of success in the first interview or the Stokes Interview. Our law firm is a trusted provider of immigration services and has represented countless couples just like you in getting their deserved permanent resident status and eventual citizenship.
If you want to learn more about or are in need of immigrant visa help, immigration law services, deportation defense, family-based immigration, humanitarian relief, and more in the U.S., contact the Tadeo & Silva law firm at (404) 993-8941. Let us fight for your case and get you through the Stokes Interview so you can finally begin building a life with your spouse in the United States.
What Is Stokes Interview?
Real marriage must be proven in the Stokes Interview so that authentic couples can benefit from the marriage-based green card. A suspected fake arrangement or fraudulent marriage won't get you past the first interview at USCIS.
Though couples will have to deal with invasive questions and provide enough evidence, and the documents required are pretty much the same as in the first interview, the couples will be taken to separate rooms so their marriage answers will be unaided by their partners.
The immigration officer will act as the interviewer for both the immigrant and their spouse to gather enough evidence to establish if their marriage is real. 
To get lawful permanent residence, it might be in your best interest to talk with an experienced green card lawyer. The answers that you provide in the Stokes Interview will be recorded and used in the establishment of your case.
Can You Still Get an Immigrant Visa If Your Stokes Interview Is Denied?
If you fail the Stokes Interview, the USCIS will have to deny your application, and in some cases, send your case for removal proceedings. This is why it is essential to be prepared beforehand for the Stokes Interview.
With the help of an experienced immigration lawyer, you can turn the tides. An immigration attorney will be able to help you even if you fail the marriage interview. At Tadeo & Silva, we believe in the power of a solid attorney-client relationship, and whether or not you already went through the second interview at USCIS, we are prepared to offer legal advice and representation if need be.
Do not hesitate to call us directly at (404) 993-8941 for a consultation on your case. Our office is in Duluth, but we practice throughout the Metro Atlanta area. 
Stokes Interview Letter for Suspected Marriage Fraud
Any couple that has their marriage validity brought into question by the immigration officer will receive an appointment letter for their Stokes Interview. 
In this letter, you may receive a list of your rights and a list of documents that you will have to submit, such as photo identification, citizen spouse proof of citizenship, immigrant spouse's passport, marriage certificate, or any other official documents that can act as evidence of your marriage and relationship.
This written notice will usually come between four to six weeks after your first interview at USCIS for the green card application. After the completion of your Stokes Interview, you may also receive a letter regarding the status of your interview.
Turn to a Lawyer With Stokes Interview Experience
In the Stokes Interview, the same questions are usually asked based on particular circumstances. If you can pinpoint what exactly led you to fail the first interview, you might get a good idea of what questions you will face in the second interview.
The Stokes Interview is a frightening and stressful experience for many couples, even those that have years under their relationship. The interviewer might know some things about your spouse that you don't, such as their criminal history, and might try to deny their green card application.
Whatever the case, spouses will have to explain their relationship and marriage details quite similarly in order to pass the second interview. To get a good idea of what questions you will be asked, you can always check on online forums about the individual cases of other people. 
However, the best thing to do is get an immigration lawyer and receive legal advice. This will optimize your odds of succeeding in your green card application process and passing the Stokes Interview. Contact Tadeo & Silva today for more information.
Contact us
Legal Consultation
Book a consultation with us to answer all of your questions!