How to Apply for Student Visas in the United States in 5 Steps
Student visas allow international students to live and study in the United States for the duration of their educational program. Learn more here.
Author: Massiel Silva Tadeo, Founder, Tadeo & Silva
Attorney Massiel Silva Tadeo is a partner and owner at The Tadeo & Silva Law Firm. She specializes in removal (deportation) defense, family immigration, and hardship waivers. Published on: July 24, 2021, Last updated on: July 30, 2021.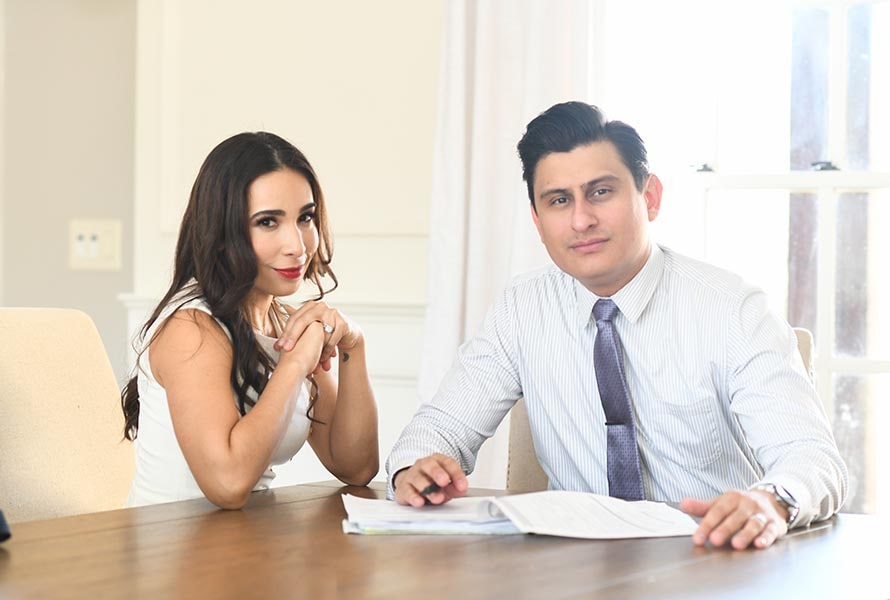 Call or email today to schedule your consultation.
Entering the United States With Student Visas
If you want to live and study in the United States, you will need a student visa to enter the U.S. Applying for a visa can be time-consuming, so it's always a good idea to prepare for this process in advance. Although each case is different, there are some steps all prospective applicants should follow to get their visa.
Student Visas USA
The United States government offers three types of student visas, called F, J, and M.   
The F student visa is granted for an accredited U.S. college, university, or private elementary school or to study English at an English language institute. 
The J student visa is granted only when participating in an exchange program. 
The M student visa is offered for non-academic or vocational study in the United States. 
It is essential to know that before applying to get a visa, you must first apply and show evidence that you're following a course of study. You must get accepted by a college or university in the U.S. The educational institution has to be certified by the Student Exchange and Visitor Program (SEVP).
How To Obtain A Student Visa
There are five stages a student might follow to obtain a visa in the United States, and they are as follows:
 #1. Applying to a SEVP certified institution
As mentioned above, to get a student visa, you must apply and be accepted to a SEVP-approved institution. These institutions will then enroll the foreign students in the Student and Exchange Visitor Information System (SEVIS) and offer the necessary documents for them to apply for a student visa. Each institution might have different requirements since there is no centralized university application system.
If a university has accepted you, they will enroll you in the SEVIS system, and you will be asked to complete a SEVIS-generated document. If you are eligible for the F or M visa, you will be required to complete Form I-20. On the other hand, if you are eligible for the J visa, you have to complete the Form DS-2019.
#2. You must pay the SEVIS fee
Pay the SEVIS fee at least three days before submitting for a student visa. You will have to file an online or paper form that can be found through U.S. Immigration and Customs Enforcement.
The cost of an F/M visa is around US$200 and $180 for the J visa. Print a payment confirmation from the U.S. Immigration and Customs Enforcement at any time, and you might be required to show evidence of your payment fee at your chosen U.S. Port of Entry. SEVIS also offers a program or mechanism for student and exchange visitor status.
#3. Complete an application for the U.S. student visa
Once you've completed the first two steps, you have to make an appointment with the U.S. consulate or U.S. embassy in your country. It is advised to complete your application as early as possible since your visa can be issued up to 120 days before you're due to enter the United States. You also must submit an online visa: the Form DS-160.
Personal details will be required, such as name, date of birth, passport details, details of travel plans, your point of contact in the U.S., medical health information and the SEVIS ID, and the address of the U.S. school. A photo will also be required.
#4. Pay the visa application fee
There are three possibilities for you to pay the non-refundable visa application fee:
in person at an approved bank;
by phone;
online.
#5. Attend a U.S. student visa interview
Scheduling and attending a U.S. student visa interview is the final step in obtaining a student visa. You can call the nearest U.S. embassy or consulate or schedule the interview by phone. The waiting time for your visa interview depends on the location, visa category, or season.
Student Visa Requirements
A list of all the documents and resources required when applying for a student visa can be found on the website of the U.S. embassy or consulate. These may include:
a valid passport for at least six months beyond your stay
a signed SEVIS Form I-20 or DS-2019
a Form DS-7002 (for the intern visa applicants only)
SEVIS fee receipt
DS-160 application confirmation with the ID number of application and a barcode
MRV fee payment confirmation receipt
a printed copy of your visa interview appointment letter
1 or 2 photographs as required in the photograph requirements.
You might also need the diplomas from your previously attended institutions, your score from standardized tests (IELTS, LSAT, GRE, GMAT, TOEFL), and the financial evidence showing that you have enough funds to cover your travel tuition and living expenses.
Types Of Student Visas For USA
As mentioned above, there are three types of student visas for those who want to study and travel to the United States. All students must prove that the U.S. Citizenship and Immigration Services (USCIS) has approved their practical training program. Students who own an F-1 visa may be eligible to work off-campus, while an M-1 student visa holder may only participate in practical training after completing their studies.
The Department of Homeland Security (DHS) and the U.S. Customs and Border Protection (CBP) officials have the authority to permit or deny your admission to the United States. Once you provide the passport, visa, and Form I-20 at the port of entry, a decision will be made.
Foreign & International Student Visas
Both foreign and international student visas will be granted as an F visa for academic studies. The F1 visas are the most common international student visa and are issued for students who are attending English Language training or an educational program.
Aggressive Help with Student Visas in the United States
Tadeo & Silva, immigration attorneys in Atlanta are an experienced team ready to fight for you and your family.
Common Concerns Regarding Student Visas
When you live in the United States, you do not have to apply for a new visa. You can request that your nonimmigrant status be changed through USCIS. You must notify your Designated School Official about your plans of changing the nonimmigrant status. 
If you travel to the U.S. by plane, a Customs Declaration Form (CF-6059) will be required before your landing. Besides this, you must also complete an Arrival/Departure Record I-94 Form. The date a CBP officer gives you on your visa is the date you're asked to leave the United States. 
On the other hand, the departure from the United States has different rules. The F-1 visa holders can stay for an additional time of 60 days until they finish their courses. Both M-1 and J-1 students may remain for 30 days longer. This period is called a grace period, and you are given enough time to prepare for your departure.
If you need legal help when applying for an F-1 visa, opt for the assistance of a visa lawyer. 
How Long Does It Take To Get A Student Visa?
Depending on each case, a student visa can be obtained in a week, or it could take up to several months for complex cases. It varies from circumstance to circumstance and from one individual to another. 
How Much Are Student Visas?
The SEVIS fee is US$350 for nonimmigrant students with Form I-20, while for visitors with Form DS-2019, the SEVIS fee is US$220.
How Long Do Student Visas Last?
A student visa lasts for as long as the duration of your course. This should be specified in your initial visa application by a CBP officer.
Student Visa Restrictions
Trying to attempt a visa by presenting fake documents or misrepresenting a material fact, your application for a nonimmigrant visa will be denied. 
Age Limit For Student Visas
When it comes to age limit restrictions, you will be happy to know that there aren't any. There is no maximum or minimum age to be eligible for an F-1 visa. 
Quotas On Student Visas
The U.S. government is stated to issue more than 300,000 new F-1 visas a year. The visa limits set by Congress remain at 700,000. 
If you or a loved one is interested in bringing your educational endeavors to the United States, we're here to help. Speak to a U.S. visa lawyer at (404) 993-8941 to request a free consultation or browse our official website to learn more about applying for a student visa and how to get it approved.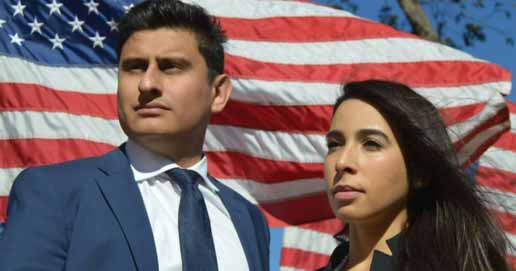 Tadeo & Silva Immigration Attorneys
3555 Koger Blvd Suite 120,
Duluth, GA 30096
Legal Consultation
Book a consultation with us to answer all of your questions!