The Child Status Protection Act (CSPA)
The Child Status Protection Act (CSPA) helps protect the immigration status of children. Call Tadeo & Silva Law for help in understanding this act in an in-depth manner.
Author: Massiel Silva Tadeo, Founder, Tadeo & Silva
Attorney Massiel Silva Tadeo is a partner and owner at The Tadeo & Silva Law Firm. She specializes in removal (deportation) defense, family immigration, and hardship waivers. Updated on: July 13, 2023.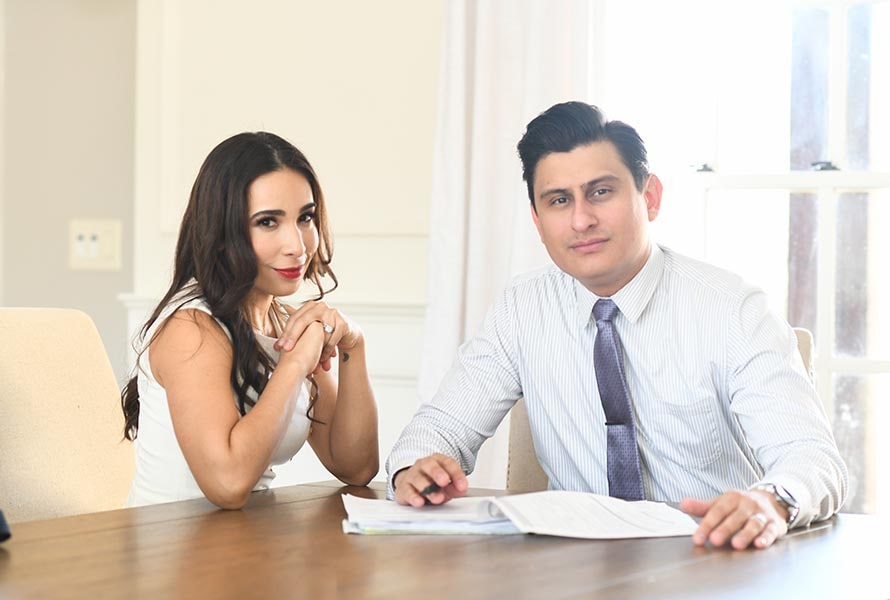 Contact us today to schedule your consultation.
Understanding the Child Status Protection Act
The Immigration and Nationality Act (INA) defines a child as an individual who is unmarried and under 21.
Have you ever considered a situation where you apply for a lawful permanent resident status as a child but turn 21 before your status is approved? Would you be disqualified? Can you apply for an adjustment of status again?
Firstly, getting older is a universal fact of life and is not an applicant's fault. Secondly, lengthy delays in visa processing times exacerbated the problem. The Child Status Protection Act (CSPA) was, thus, enacted in 2002 to mitigate such issues.
A green card lawyer from Tadeo & Silva Law can help you avoid situations where you are denied rights through no fault of your own.
Let's now review how the CSPA works.
The Concept of Aging Out
Suppose someone applies for lawful permanent resident (LPR) status as a child and turns 21 before their LPR status is approved. In such cases, the individual is disqualified from being considered as a child for immigration purposes.
This is known as "aging out." Such applicants would have to file a new petition or application or wait even longer to get a green card. Worse, they may no longer be eligible for certain green card categories and the corresponding immigration benefits.
How Does the Child Status Protection Act Work?
CSPA does not alter the definition of a child. Instead, it provides a method for calculating a child's age. This age is then used to prevent age-based disqualifications.
The age determined is known as the child's "CSPA age." This enables some people to continue to be considered children after turning 21.
The CSPA, though, still requires that the child remain unmarried.
What Is the New CSPA Law?
The new CSPA immigration law is effective from February 14, 2023.
It provides guidance on when an immigrant visa "becomes available" for CSPA age calculation.
It applies to cases where non-citizens seek lawful permanent resident status in a preference category.
It applies to status adjustment applications adjudicated by the USCIS on or after February 14, 2023.
You may have had a previous adjustment of status application denied. But if you have reason to believe that your CSPA calculation under these new rules is under 21. In that case, you can file a motion to reopen your application using a Notice of Appeal or Motion (Form I-290B).
You must file your motions to reopen within 30 days of the decision. If you prove that the delay was reasonable and was beyond your control, USCIS may accept your late motion.
Certain categories are eligible under the CSPA. These include the following: 
Immediate relatives (including derivatives of widow(er)s)

Family-sponsored preference principal applicants and derivative applicants

Violence Against Women Act (VAWA) self-petitioners and derivative applicants

Employment-based preference derivative applicants

Diversity immigrant visa (DV) derivative applicants

Derivative refugees

Derivative asylees
You are qualified to apply for CSPA eligibility if:
You are applying for a green card based on one of the categories listed above, and
Your qualifying Form I-485 or one of the forms listed below was filed or pending on or after August 6, 2002:
Form I-130 Petition for Alien Relative

Form I-360 also known as a Petition for Amerasian, Widow(er), or Special Immigrant

Form I-140 (Immigrant Petition for an Alien Worker)

Form I-526 (Immigrant Petition by Alien Entrepreneur)

Form I-589(Application for Asylum and for Withholding of Removal)

Form I-590 (Registration for Classification as a Refugee)

Form I-730 (Refugee/Asylee Relative Petition)
Let's take a look at a few categories in further detail:
CSPA for Immediate Relatives
Immediate relatives have their ages frozen (fixed) on the date Form I-130 or Form I-360 was filed.
This applies to the following categories:
Immediate relative

VAWA self-petitioning abused spouses or children of a U.S. citizen, or

A derivative child of a VAWA self-petitioning abused spouse or child of a U.S. citizen.
This means you are eligible for CSPA and will not age out.
Importantly, if you get married, you will automatically be disqualified.
What if the Petitioner Dies in the Interim?
Should the petitioner die, the spouse's Form I-130 converts to a widower's Form I-360.
Any unmarried children of the widower under 21 qualify for the CSPA.
CSPA for Family and Employment Preference and Diversity Visa Immigrants
How do you calculate your CSPA age? A mathematical formula is applicable for these categories. Subtract the days your petition was pending from your age on the date an immigration visa became available to you.
The formula for calculating CSPA is as follows:
Age at time of visa availability – Pending time = CSPA Age
Once again, you must remain unmarried to qualify.
How Do You Meet the "Sought to Acquire" Requirement?
You must seek lawful permanent resident status within one year of a visa becoming available. This is called the "sought to acquire" requirement.
You can meet the "sought to acquire" requirement in several ways. These include the following:
Filing Form I-485, Application to Register Permanent Residence or Adjust Status

Submitting a completed Part 1 of Form DS-260, Immigrant Visa Electronic Application

Paying the immigrant visa fee to the Department of State (DOS)

Paying Form I-864 Affidavit of Support review fee to the DOS (The applicant must be listed on the Affidavit of Support)

Properly filing Form I-824 Application for Action on an Approved Application or Petition
USCIS may waive the sought-to-acquire requirement if you cannot fulfill the required conditions. However, you will need to establish that extraordinary circumstances affected your ability to meet the applicable conditions.
Does CSPA Apply to Children of Permanent Residents?
The CSPA covers the children of Legal Permanent Residents (LPR). It also covers children of aliens who are in the process of filing immigration petitions.
How An Attorney Can Help
Do you want to understand how CSPA may apply to you? Our knowledgeable and up-to-date immigration attorneys can help.
We offer a full range of citizenship and immigration services. We handle special immigrant juvenile status cases. We can also evaluate your denied naturalization application and formulate an appropriate solution tailored to your needs.
Contact us to schedule a consultation today!
Contact us
Legal Consultation
Book a consultation with us to answer all of your questions!