Immigration can be a challenging process. When you need a TPS lawyer in Atlanta, consider consulting the compassionate attorneys at Tadeo & Silva Law. Call us today!
Author: Massiel Silva Tadeo, Founder, Tadeo & Silva
Attorney Massiel Silva Tadeo is a partner and owner at The Tadeo & Silva Law Firm. She specializes in removal (deportation) defense, family immigration, and hardship waivers. Updated on: April 13, 2023.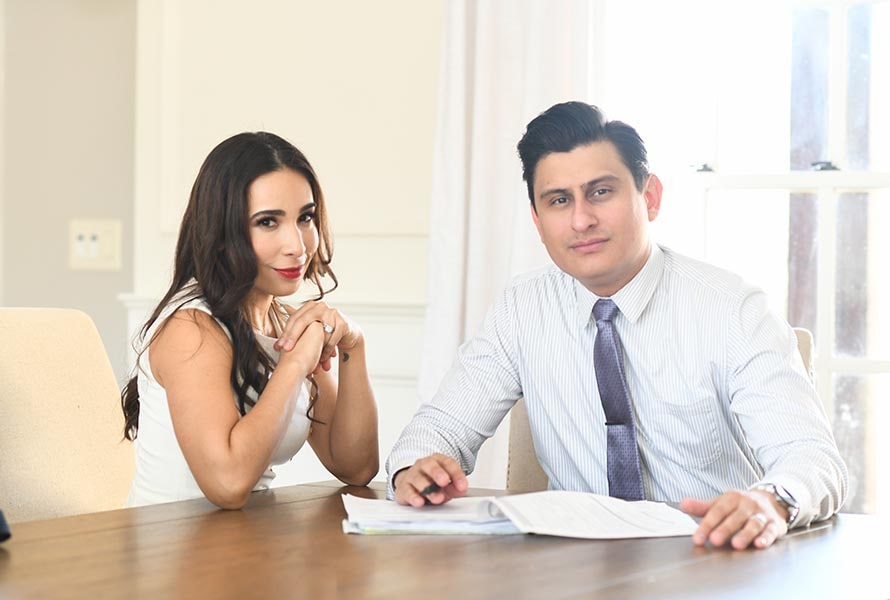 Contact us today to schedule your consultation.
What Is Temporary Protected Status (TPS) Designation?
Temporary Protected Status (TPS) is a humanitarian relief provided to foreign nationals who cannot return to their home country due to armed conflict, natural disaster, or other extraordinary and temporary conditions.
TPS is granted to eligible nationals of designated countries and allows them temporarily to live and work in the United States.
Consult with an experienced TPS lawyer if you are facing any legal issues related to your TPS status in Atlanta.
Who Is Eligible to Apply for TPS?
There are now 16 countries recognized as TPS countries by the US Department of Homeland Security. Citizens of the following countries and their families are eligible to apply for Temporary Protected Status at any point in time:
Afghanistan

Burma (Myanmar)

Venezuela

Ukraine

Somalia

Nicaragua

Nepal

Haiti

Ethiopia

El Salvador

Cameroon

Yemen

Honduras

Syria

Sudan

South Sudan
There are times when countries are taken off the TPS list and other times when they are added. The following factors are considered by the Department of Homeland Security when deciding whether or not to grant a country a special status:
Residents and tourists are in danger whenever political instability or violent activity occurs.

Large portions of the country's physical infrastructure have been obliterated due to a natural disaster or a conflict.

"Extraordinary conditions," such as a coup d'etat, genocide, or artificial tragedy, have rendered the country temporarily uninhabitable.
Find out if you are eligible for temporary protected status by seeing a TPS attorney in Atlanta as soon as possible.
What Can Stop You From Getting TPS?
Even if a person is a national of a designated country, they may not be able to apply for TPS. In general, applicants are required to demonstrate that they meet each of the following requirements:
They were permanent residents in the United States before their home country was granted TPS status.
They do not have any felony convictions on their background.
They did not play a role in the entire process that led to their country being granted TPS status.
They do not risk the safety of the US and its citizens.
Rights of Individuals Who Request Temporary Protected Status
As a result of temporary protected status, foreign nationals and their family members are granted significant rights and immigration benefits, including exemption from removal proceedings, deportation, and other immigration matters.
During this time, they can travel unrestrictedly throughout the United States, continue working, or look for work. Remember that applying for TPS does not guarantee a route to green cards or lawful permanent residence.
It is not possible to obtain a green card through TPS directly. You can, however, apply separately for lawful permanent residency. Depending on your situation, you may be able to apply for a family-based visa, such as a marriage green card, employment-based immigrant visa, or asylum.
You may need the legal assistance of professional immigration attorneys in Atlanta for an in-depth analysis of the legal rights afforded to a person with temporary protected status and how to proceed with your green card.
Because time is of the essence when looking into TPS, please get in touch with immigration lawyers as soon as possible. To be eligible for TPS, one must strictly stick to the filing deadlines and registration period established by immigration law.
You may rest assured that the preparation of your application will be correct and comprehensive if you retain the assistance of a knowledgeable and experienced immigration attorney in Atlanta to assist you with the TPS to green card immigration process.
Why Do You Need A TPS Immigration Attorney?
A TPS lawyer is an immigration lawyer that can help you navigate the complex immigration matters that surround temporary conditions and ensure that your rights are protected. You might need the help of a TPS lawyer for several reasons. The following are some of them.
You Have Committed Crimes
You may risk losing your TPS status if you have been arrested or have a criminal record. An Atlanta immigration lawyer can help you understand the potential consequences of your criminal history and advise you on what to do.
Termination of TPS Designation
Under immigration law, the TPS designation for specific countries can be terminated or extended, leaving TPS recipients uncertain. Staying in the US after your TPS designation has been terminated might be considered an overstay visa in the US.
So, if you have received a notice from USCIS that your TPS status is being terminated, immigration lawyers can help you file an appeal or seek other forms of relief.
How To Choose the Right TPS Immigration Attorney
To find the right TPS immigration attorney from a law firm in Atlanta, it is essential to consider some crucial factors, including the lawyer's experience, track record, and fee structure.
It would be best if you also looked for a TPS lawyer whose law firm has an office here in Atlanta so they can give you personalized attention. Also, your attorney should be knowledgeable about immigration laws, naturalization regulations, and the political climate regarding TPS and other forms of humanitarian relief.
When interviewing TPS lawyers, you should be prepared to ask about their experience representing TPS clients, the types of cases they have handled for their clients, and their success rate. It would be best to ask about their fee structure and whether they offer a free consultation to discuss your immigration case.
In addition to finding a knowledgeable and professional TPS lawyer, it is also important to be well-prepared when you meet with your lawyer. This means gathering all relevant paperwork, including your TPS application, USCIS notices, and other documentation related to your case.
Call Tadeo & Silva Law to Get The Legal Assitance You Need
Having an experienced TPS lawyer by your side in Georgia can make all the difference in the outcome of your case. With the proper legal representation, you can be confident that your rights will be protected and that you will receive the best possible outcome in your TPS case.
So, if you are a TPS recipient in Atlanta and are facing any legal issues related to your TPS status, you can speak with our experienced TPS lawyer. You can be confident that your rights will be protected and that you will receive the best possible outcome in your TPS case.
Call Tadeo & Silva Law now to schedule a consultation.
Contact us
Legal Consultation
Book a consultation with us to answer all of your questions!