Author: Massiel Silva Tadeo, Founder, Tadeo & Silva
Attorney Massiel Silva Tadeo is a partner and owner at The Tadeo & Silva Law Firm. She specializes in removal (deportation) defense, family immigration, and hardship waivers. Published on: June 17, 2020, Last updated on: June 26, 2020.
Many people wonder about going from TPS to Green Card. Temporary Protected Status does not mean you have a sure path to permanent residency, but other options may be available.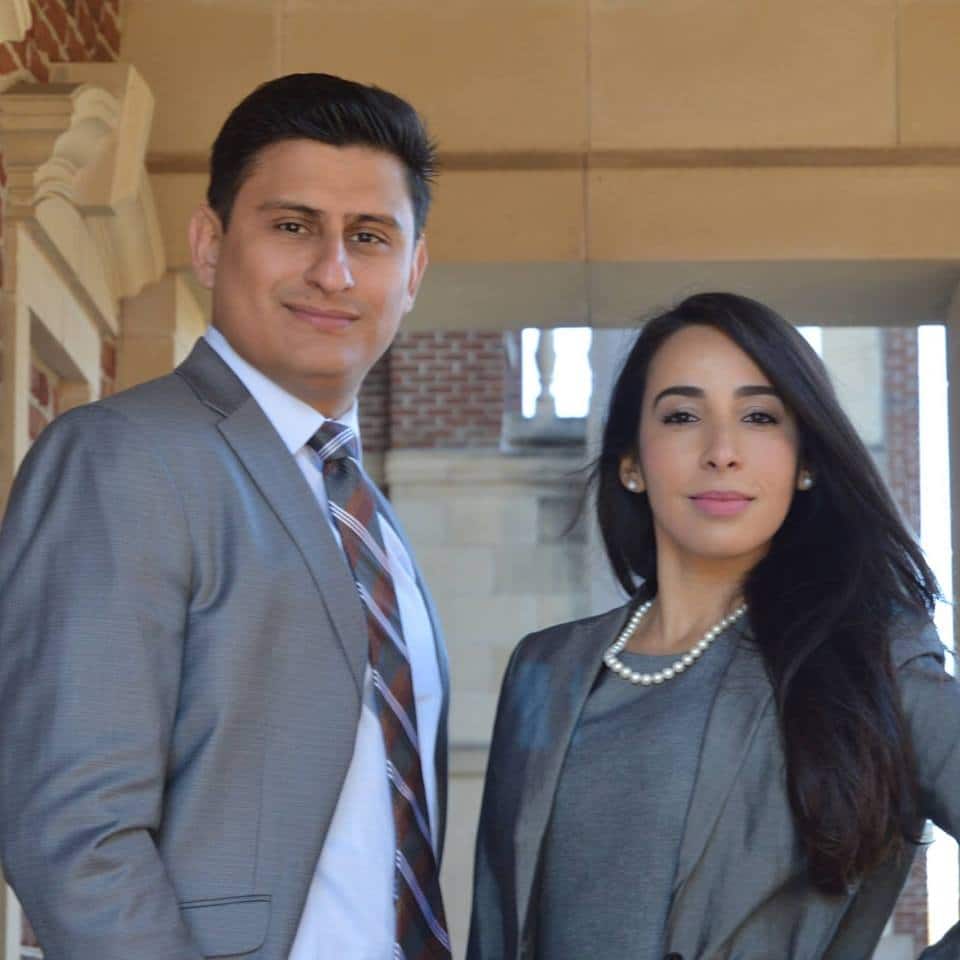 Call or email today to schedule your consultation.
Whether you are in Atlanta or anywhere in the United States, Tadeo & Silva is able to take your immigration case and give you the best results your case can get. Our attorneys have managed cases from clients all over the country and internationally.
Consult an immigration attorney if you want to go from Temporary Protected Status or TPS to Green Card. A green card, also known as a Permanent Resident Card, is issued to immigrants as proof they can legally reside in the United States.
Individuals with green cards are considered Lawful Permanent Residents (LPR). There are an estimated 13.2 million green card holders in the United States, with 65,000 serving in the military.
TPS or Temporary Protected Status, on the other hand, is by its definition temporary. The Department of Homeland Security grants it to eligible foreign nationals who can't return to their home safely because of various reasons that prevent their country from handling their return.
There may be avenues where someone with TPS could gain Permanent Residency, but it is not a sure thing.
To learn more about immigration law, as well as obtain information and legal advice about filing for permanent residency, you should reach out to Tadeo & Silva Immigration Attorneys. They will ensure your rights are protected while you are in the United States.
Temporary Protected Status to Green Card
Many people want to move from temporary protected status to green card as a preliminary step toward becoming United States citizens. As a green card holder, you have almost the same rights as a U.S. citizen including working here, traveling in and out of the country, and petitioning for permanent residence for your family. Someone with temporary protected status does not have these same benefits. 
Green card holders may apply for U.S. citizenship after showing they have continuously lived in the U.S. for at least five years and have good moral character. If they are under the age of eighteen, they will automatically receive U.S. citizenship if at least one of their parents is a United States citizen.
Every LPR is issued a green card, called this because of its historically green color. It is formerly known as the "alien registration card." Unless it is an exceptional circumstance, immigrants eighteen years of age or older could spend up to thirty days in jail for failing to carry their green cards.
Can I Apply for a Green Card If I Have TPS?
You may be wondering, "Can I apply for a green card if I have temporary protected status TPS?" TPS is a temporary U.S. immigration status for residents of countries undergoing environmental disasters, war, or extreme conditions.
TPS holders are issued a work permit and can not be deported for six, twelve, or eighteen months at a time. The status can be extended within sixty days of expiration, depending on the current condition of their home country.
The following countries currently have TPS designation:
El Salvador
Haiti
Honduras
Liberia
Nepal
Nicaragua
Somalia
South Sudan
Sudan
Syria
Yemen
The list changes often at the U.S. government's discretion. An immigration attorney can give you the most accurate and up-to-date information.
Can TPS Apply for Green Card?
What is TPS, and can people with it apply for a green card? TPS does not supply immigrants with a separate path to lawful permanent residence (a green card) or citizenship.
Even if TPS holders or TPS beneficiaries were to live and work legally in the U.S. for several years, there are no routes that simply lead to green cards. However, a person receiving TPS may apply for the status if they are eligible for other reasons.
Typically, an individual who entered the United States without inspection (commonly known as entering "illegally," although this terminology is not exactly true) is not eligible for permanent residence. However, as of May 2019, three federal appellate circuit courts had ruled that:
A person with valid TPS status could become a citizen if eligible through an employment-based or family-based immigration petition, even if they entered without inspection.
A person who entered without inspection cannot adjust to permanent residence.
The path of TPS to green card is not guaranteed, and someone attempting this immigration strategy should hire an immigration lawyer that offers a range of services like citizenship, deportation defense, and federal litigation.
Getting a Green Card Through TPS
Can you get a green card through TPS? The Department of Homeland Security's position is that TPS holders are not eligible to adjust statuses. To gain permanent residence, a TPS recipient must depart the country to have a visa processed.
For many TPS holders who entered the U.S. without an inspection, a departure to have a visa interview would bar re-entry for up to ten years, so this obviously causes some complications.
Green Card for TPS Holders
Alternatively, a green card for TPS holders may be a possibility if the person had prior permission from U.S. Citizenship and Immigration Services (USCIS), traveled abroad, and have advance parole documents.
Help for Your Immigration Goals
Dedicated, experienced and here to help you achieve your immigration goals. Contact our team of trusted immigration attorneys in Atlanta.
A TPS adjustment is granted when TPS beneficiaries or TPS holders return to the immigration status they previously held, or they acquired a new status. For many people, a TPS adjustment occurs when the U.S. government ends temporary protected status for citizens of their country.
Then, anyone in the U.S. who lost this TPS status would return to being undocumented and subject to removal.
Is TPS an Admission for Adjustment of Status?
Under INA § 245, an adjustment of status is the act of becoming a Lawful Permanent Resident through processing at the Department of Homeland Security. Although recognizing adjustment of status does not fit the definition, the CIA has held that it counts as admission to the U.S.
Adjustment of Status from TPS to Green Card
For some, although it is rare, an adjustment of status from TPS to green card is possible. This is most likely to occur if you are eligible to apply for Lawful Permanent Resident status via other avenues, such as having an immediate family member who is an LPR.
If you are seeking an adjustment of status, you may wonder, "How long does it take to get a green card?" The short answer: it depends.
Some TPS holders may apply for a green card and be eligible for Advance Parole or permission to travel. This means they can lawfully reenter the U.S.
Once the TPS holder is paroled into the U.S., they may apply for an adjustment of status based on a marriage residency petition, a family residency petition, or an employment residency petition.
If TPS holders or TPS beneficiaries need a Waiver of Deportation, they may want permission to travel to allow them to return to the United States while the waiver is processing.
Individuals that have been granted Advance Parole must know there are risks involved. Every person is subject to inspection at the port of entry.
If they have a prior criminal history or cases with immigration, they could lose TPS. Hence, it is essential to consult a lawyer familiar with USCIS Atlanta to identify the best possible strategy for your case.
Common Questions about TPS Green Card
The TPS green card pathway is not guaranteed. To apply for a green card, you must have a separate basis. Unfortunately, with the current presidential administration, the future is uncertain for TPS holders. Having another way to obtain a green card — such as through family or work — is a good idea.
How to Change TPS to Green Card
A good lawyer will listen to your story then advise the best possible path for you to obtain a green card. They can assist you with issues that may arise, from filing the proper documents to representing you at hearings, and help you remain in the United States.
Everyone's situation is different, but if you have an immediate relative who is a U.S. citizen or you have already received advance parole, you may be eligible to apply for a green card. A spouse of a U.S citizen, a parent, or an unmarried child (under 21) of a United States citizen could be considered an immediate relative.
How to Go from TPS to Green Card
TPS beneficiaries who seek to adjust their status from TPS to green card are not eligible and must go through Consular Processing. This process would require them to wait outside the U.S. for a period.
However, if they have advance parole, they may travel back to the U.S. to avoid the long wait in another country that may be unsafe for them. They can return to their Consulate when their green card is ready to be issued.
For up-to-date information, it is best to schedule an appointment with a professional, reputable, and experienced lawyer to discuss your options. Contact Tadeo & Silva today.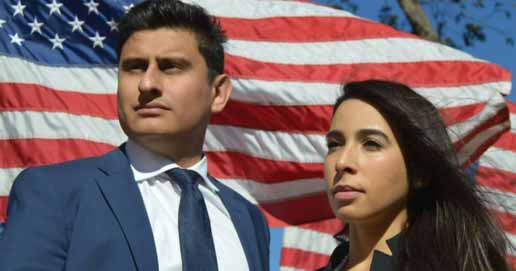 Tadeo & Silva Immigration Attorneys
3555 Koger Blvd Suite 120,
Duluth, GA 30096
Legal Consultation
Book a consultation with us to answer all of your questions!