U.S. Citizenship Requirements
If you're 18 years old, have been a permanent resident for 5 years (or 3 years if you are married to a U.S. citizen), and complete all other qualifying conditions, you may become a U.S. citizen.
Author: Massiel Silva Tadeo, Founder, Tadeo & Silva
Attorney Massiel Silva Tadeo is a partner and owner at The Tadeo & Silva Law Firm. She specializes in removal (deportation) defense, family immigration, and hardship waivers. Published on: May 02, 2023.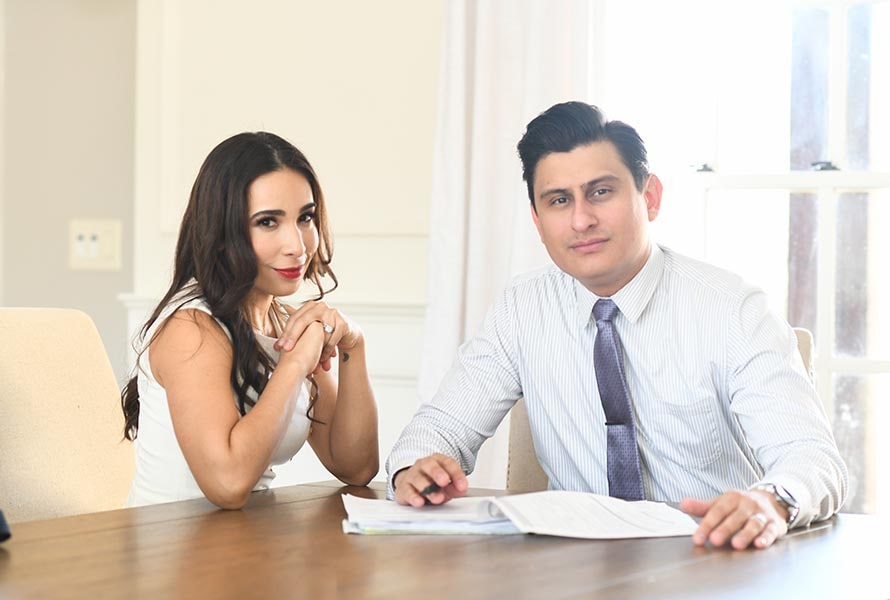 Contact us today to schedule your consultation.
From Permanent Resident to U.S. Citizen
As a lawful permanent resident, you have the right to work, live, and travel in and out of the U.S. You also have access to certain government benefits, including lower tuition fees than international students. You also enjoy many constitutionally protected rights, such as the right to freedom of expression. However, there are still some limitations.
You cannot leave the country for over a year at a stretch and are more heavily scrutinized at the border than citizens. You cannot sponsor non-immediate relatives for green cards, and all relatives of U.S. citizens take priority over yours when processing green cards.
Furthermore, you can't exercise one fundamental right – the ability to vote and be voted for. Fortunately, the U.S. immigration law allows permanent residents who meet specific requirements to naturalize as citizens. While some choose not to take this step, many others do because of the numerous benefits of holding a United States citizenship.
Eligibility for U.S. Citizenship
Anyone who is born in the U.S. is considered a citizen unless they are born to a foreign diplomat or other foreign government officials. However, for a permanent resident to acquire citizenship through naturalization, you must have been a permanent resident for at least five years. If you are married to a U.S. citizen, you must have lived in the U.S. as a permanent resident for at least three years at the time of your application.
You must meet the following requirements set forth by the United States Citizenship and Immigration Service (U.S.C.I.S.):
Be of the minimum age, which is 18.

Be a continuous resident in the U.S. for the required number of years. This continuous residence requirement does not necessarily mean you must not have traveled out of the country. However, a trip abroad must have been temporary, with your permanent residence being in the United States.

Be physically present in the U.S. for two and half years out of five years or 548 days out of three years.

Be a permanent resident, also known as a green card holder.

Prove that the jurisdiction where you filed the citizenship form has been your continuous residence for at least three months. For example, if you filed your application at the USCIS Atlanta office, you must prove that you have been residing in Atlanta or one of the counties served by this office.

Demonstrate allegiance to the U.S. Constitution and be ready to swear the Oath of Allegiance.

Demonstrate adequate knowledge of the history and government of the United States.

Have good moral character and the ability to speak, read, and write basic English.
Note that the requirements for naturalization through military service are slightly different. You can find out more on the U.S.C.I.S. website.
How to Apply for U.S. Citizenship
If you meet all the U.S. citizenship requirements, you can file your naturalization application through the following steps:
Filing Form N-400
First, you need to file form N-400, Application for Naturalization, which is available online. You will also need documents proving your citizenship eligibility.
Before submitting your application, please review it and make sure everything is correct. Along with your application and supporting documents, you will need to pay a fee of $640. If applicable, you may also be required to pay a biometric fee of $85. If you cannot afford the filing fees, you may get them waived or reduced by filing Form I-912, Request for Fee Waiver, or a written request for a waiver.
Biometric Appointment
Next, you will be scheduled for a biometric appointment or notified that your formerly captured biometrics are being reused. This information is used to run background checks with the F.B.I. before proceeding with the application.
Interview
After the preliminary processing, the U.S.C.I.S. will communicate a date and time for your interview, where you will be questioned on the content of your Form N-400. You will also be required to take a civics and English language test, known as the naturalization test. You may be scheduled for another interview after this or asked to provide some additional information, forms, or documents. Once you have the interviews, take the test, and provide the necessary information, the U.S.C.I.S. will decide your case.
If you fail the naturalization test on your first attempt, the U.S.C.I.S. will allow you to retake the parts you failed within 60 to 90 days.
Result – Denial
If you fail the English or civics test twice or fail to meet some eligibility requirements for citizenship, your application will be denied. Your answers during the naturalization interview also play a major role in determining whether you become a U.S. citizen. Your application can also be denied if you cannot adequately prove that you meet the eligibility requirements.
You will receive a notice of denial with instructions on how to appeal your unsuccessful application. The window for appeal is 30 days after receiving the denial decision. Because this appeal period is very short, consider employing the services of skilled citizenship naturalization attorneys to help you in this situation.
Result – Approval
If you pass the naturalization test and your application is approved, you will receive a notice inviting you to take the Oath of Allegiance. The notice will contain the scheduled time, date, and location. You must fill out Form N-445, Notice of Naturalization Oath Ceremony, attend your oath ceremony, turn in your permanent residence card, and take the oath.
You will then be issued a certificate of citizenship. It is crucial that you review it immediately and notify the U.S.C.I.S. of any corrections that need to be made. Once you are issued this certificate, you become a bonafide citizen of the United States.
Tadeo & Silva Immigration Attorneys: Your Atlanta Naturalization Attorneys
An immigration attorney is very instrumental to your naturalization process. An attorney can help you file your application correctly and prepare you for your test. Furthermore, one of the vital stages of the application is the interview, and an experienced attorney or law firm can prepare you for success. For a top immigration lawyer in Atlanta, look no further than Tadeo & Silva Immigration Attorneys.
We can help you with the interview and provide many other immigration services at our immigration office in GA to ensure the smooth processing of your citizenship application. We also help with appealing cases if your application is denied. Time is of the essence if you're planning an appeal, so contact us now!
Contact us
Legal Consultation
Book a consultation with us to answer all of your questions!