U Visa Attorney: Compassionate Representation for Immigrant Victims of Violent Crimes
A U visa allows victims of certain types of crimes to legally remain in the United States. Speaking with a professional U visa attorney can help you determine if you meet the qualifications for this unique nonimmigrant visa. 
Author: Massiel Silva Tadeo, Founder, Tadeo & Silva
Attorney Massiel Silva Tadeo is a partner and owner at The Tadeo & Silva Law Firm. She specializes in removal (deportation) defense, family immigration, and hardship waivers. Published on: October 28, 2021.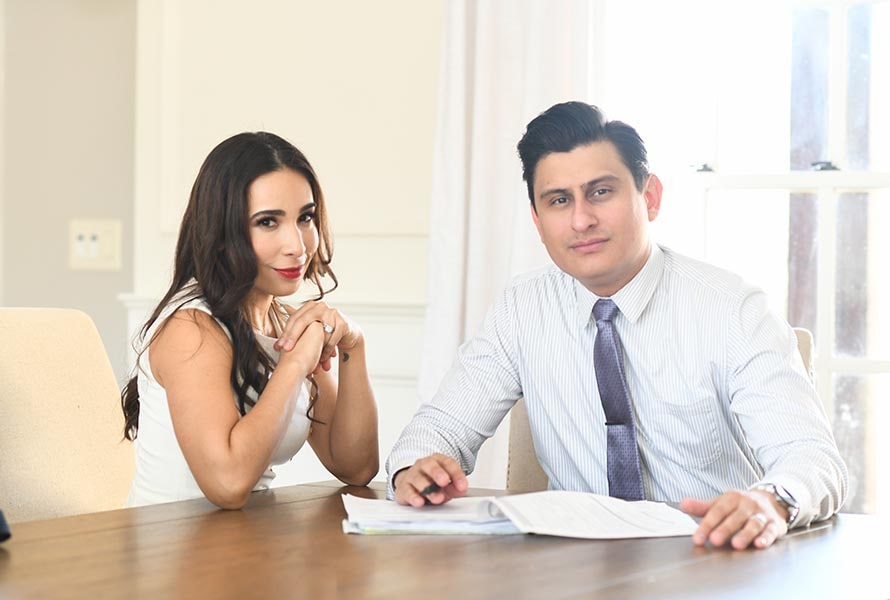 Call or email today to schedule your consultation.
Benefits of Hiring a U Visa Attorney
U visa lawyers are available to assist people who have been the victims of assault and other violent crimes. They understand the complicated emotions and stress surrounding these application procedures, and they can help people complete the necessary steps to submit a successful application.
When a non-U.S citizen is a victim of an assault or human trafficking in the United States, they could be eligible for a U visa or T visa. The duration of a temporary U visa is generally four years. As long as the U visa is lawful, the bearer can reside and work in the United States. They must also be willing to assist law enforcement officials in investigating the crime or prosecuting the perpetrator or trafficker.
When someone meets the U visa eligibility criteria, their immediate family members, such as spouses, children, parents, and unmarried siblings under the age of 18, are typically eligible as well. A U visa holder will get a Social Security number, which will allow them to work in the United States lawfully.
Why You Might Need a U Visa Lawyer
The U visa category is for individuals who entered in a non-immigrant visa status but who are prevented from departing the U.S. or failed to maintain status because they suffered substantial physical or mental abuse because they were victims of certain crimes.
But, to be eligible for U visas, crime victims have to provide information regarding the crimes they were victims of and get a law enforcement certification, which validates the role the victim had or will have in being helpful to the investigation or prosecution of the case.
A typical U visa process involves a law enforcement certification (Form 918B), which is required to submit for the U nonimmigrant visa. A certifying law enforcement agency can provide you with one of these forms. You will not be granted lawful permanent resident status or an adjustment of status right away if this sort of visa is accepted.
The U visa grants the applicant nonimmigrant status in the United States, allowing them to work and register for a Social Security number. It's only available for four years, but after that, the candidate can apply for Legal Permanent Residency, sometimes known as a "green card."
The U visa was designed to safeguard victims of domestic violence and sexual assault. Still, it is open to anybody who has been subjected to mental or physical abuse as a consequence of a crime. Victims of the following offenses may qualify for a nonimmigrant visa from the United States:
Abduction
Abusive Intercourse
Domestic Violence 
Hostage
Rape
Trafficking 
Sexual Assault
Other Related Offenses
Please keep in mind that the last item on the U visa list, "Other Related Offenses," indicates that some offenses and related crimes (such as violent robbery and even simple assault) may qualify for U visa status in some instances. A U visa lawyer in Atlanta with experience in U visa applications can assist you to figure out if the crime you were a victim of fits into this category.
For legal advice, feel free to contact the Tadeo & Silvia law firm. Call (404) 993-8941 to learn more about immigration laws, check your lawful immigration status or U visa eligibility by having your case looked at today!
Average Attorney Fee for a U Visa
Before submitting any documents to USCIS or a U.S. consulate office overseas, it is usually preferable to engage a skilled immigration attorney from the start of your case to prevent difficulties.
If you're considering working with an attorney for your U visa petition, you may be wondering what the average cost is for this service. Unfortunately, each case and lawyer is different, so it's challenging to provide a reliable average. The best way to determine how much an attorney will cost is to meet with a reputable law firm for an initial consultation.
Are U Visa Lawyer Fees Worth It?
Yes! In most cases, the cost of hiring a U visa lawyer is absolutely worth it.
Suppose you file an application or petition on your own, and it causes problems in your case. In that case, the costs may not apply since the amount of labor and challenge the immigration attorney will encounter would almost certainly rise. Please keep in mind that your chances of receiving a favorable judgment from U.S. immigration authorities may be decreased in such circumstances.
Best Attorney Specializing in U Visa Petitions
The law enforcement agency investigating or prosecuting the offense must certify that you supplied valuable information on the U visa application process. A knowledgeable U visa lawyer can help you in locating the appropriate agency and submitting the certification form.
Law enforcement agencies may put up barriers in their rules that prevent you from qualifying based on your location. Working with a professional immigration lawyer will help you navigate the various difficulties of obtaining your U visa or understanding how deportation defense works.
Who Is a Good Lawyer for U Visa?
Tadeo & Silvia immigration attorneys have assisted countless clients like you in obtaining legal residence in the United States. As trusted immigration lawyers, they have the highest regard and sympathy for individuals who have been victims of a crime.
Contact a Tadeo & Silvia immigration lawyer right away if you or an immigrant loved one has experienced substantial physical or psychological harm due to a crime. We'll guide you through every step, and we'll teach you about all the humanitarian benefits available in your case. The quicker you take action, the higher your chances of obtaining justice and a brighter future in the United States.
Qualities of a Good U Visa Lawyer
For an excellent attorney-client relationship, you need to find an experienced lawyer. The most crucial characteristic you should seek in a lawyer is empathy. Are they genuinely concerned about what happens to you? The unfortunate fact is that some lawyers do, and others do not. When you meet with the lawyer for a consultation, bring someone with you if you don't think you're a good judge of people. In this regard, client testimonials are beneficial.
Even if the error may be remedied, it may cause an excessive delay in processing your case. Communicating with a lawyer about your case, which you will have the opportunity to do during a consultation, is one method to assess their attention to detail. A bit of nerdiness in an immigration lawyer is always a positive trait.
Any lawyer must have excellent communication abilities. A skilled immigration lawyer must be able to communicate effectively in both writing and spoken form. Clarity and persuasiveness are two of the most crucial communication abilities.
Best U Visa Lawyer Reviews
Before going to an attorney's website, you should research the internet to discover what others have said about them, particularly past clients and other immigration attorneys. 
Other online databases and rating services should be checked. Have they published blog articles or created videos on the difficulty you're experiencing? Check to see if they have any disciplinary issues with the State Bar.
How Long Does It Take an Attorney to File for a U Visa?
It will most likely take years from the time you apply for your U visa until you receive it. According to the USCIS website, they were still processing requests filed in 2016, five years ago, as of June 2021. 
One of the reasons it takes so long is that Congress limited the amount of U visas the government may issue to 10,000 per year. However, many more individuals request U visas each year, so the queue of applications waiting to be processed grows each year.
If you want to learn more about how to qualify for a U visa as a victim of a crime, get professional legal advice, and learn more about immigration services, contact the Tadeo & Silvia law firm. Schedule your initial consultation at (404) 993-8941 and begin moving forward today.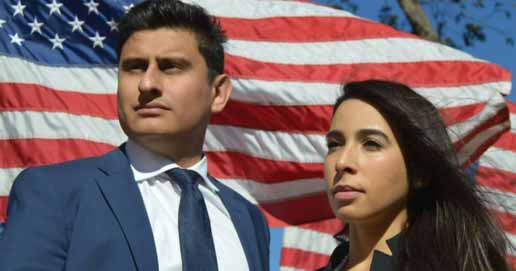 Tadeo & Silva Immigration Attorneys
3555 Koger Blvd Suite 120,
Duluth, GA 30096
Legal Consultation
Book a consultation with us to answer all of your questions!