Undocumented Immigrants Abuse Protection
To learn more about undocumented immigrant abuse protection offered by the United States, contact Tadeo & Silva Law. Schedule a consultation today.
Author: Massiel Silva Tadeo, Founder, Tadeo & Silva
Attorney Massiel Silva Tadeo is a partner and owner at The Tadeo & Silva Law Firm. She specializes in removal (deportation) defense, family immigration, and hardship waivers. Updated on: April 13, 2023.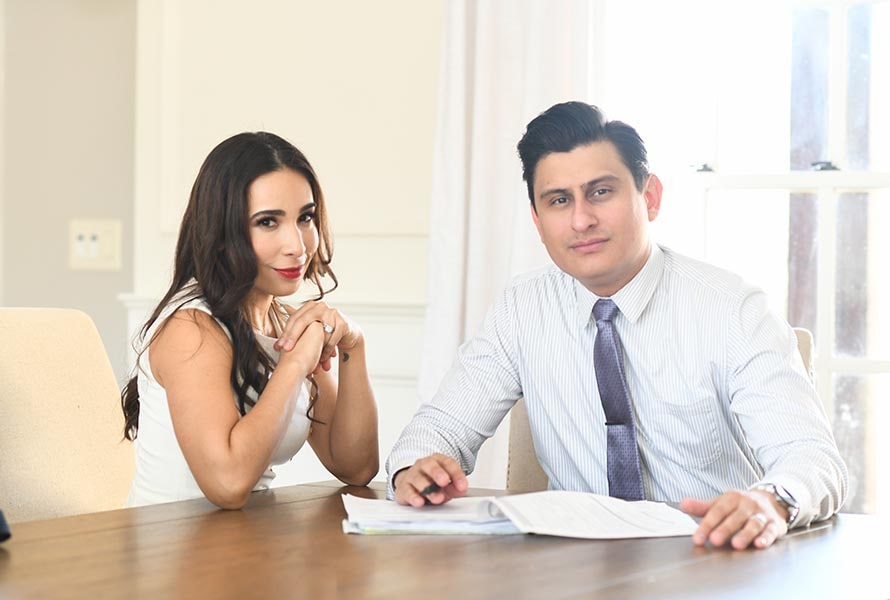 Contact us today to schedule your consultation.
Abuse of Undocumented Immigrants
Everyone can be affected by abuse or domestic violence, regardless of their economic, religious, or immigration status. Abusers often attempt to utilize a victim's immigration status to exert control over them or engage in abusive behavior against the undocumented immigrant.
The government acknowledges that immigrant women who are victims of domestic violence may be more susceptible to the effects of the abuse. The immigration law protects immigrants who have suffered domestic abuse as part of efforts to end domestic abuse and prosecute the perpetrators.
Many undocumented victims are at risk because they are unfamiliar with their legal rights in the United States. Due to fear of deportation, immigrant victims of domestic violence frequently avoid reporting abuse to authorities or asking for help.
However, certain pieces of legislation allow immigrant spouses of citizens or legal permanent residents to petition for themselves to remove residence limitations.
One such statute is the Violence Against Women Act (VAWA). The Act allows victims who do not fall under any of the green card categories to submit a self-petition provided they meet specific eligibility requirements.
The victims of certain crimes, such as domestic abuse and human trafficking, can also apply for a U-Visa or T-Visa if they demonstrate that they will assist law enforcement throughout the investigation or prosecution.
Can Undocumented Domestic Violence Survivors Get the Same Help as US Citizens?
Undocumented domestic violence survivors face unique challenges when seeking help and protection, but they have the same right to access services and protections as US citizens and documented migrants. However, these individuals may be afraid to come forward and seek help because of their immigration status and fear of being deported.
In the United States, victims of domestic violence, regardless of their immigration status, can obtain restraining orders against their abusers and receive support from immigrant communities and hotlines. They can also access medical care, including forensic exams and treatment for physical injuries, and receive assistance from law enforcement and the criminal justice system to prosecute their abuser.
In addition to these resources, specific visa options may be available for undocumented survivors of domestic violence. For example, the U visa is a nonimmigrant visa for victims of certain crimes, including domestic violence, who have suffered substantial physical or mental abuse and are helpful to law enforcement in investigating or prosecuting criminal activity.
U-visa for Immigrant Survivors
Immigrants who have been victims of certain crimes, including domestic violence, rape, sexual assault, and sexual exploitation, may be eligible for a U-visa. To obtain a U-visa, the victim must show that they cooperated with law enforcement in investigating or prosecuting the crime. If the U-visa application is approved, the applicant is granted a four-year work permit and may apply for a green card after having U-visa status for three years.
Additional information about immigration benefits for victims of domestic violence is available on the United States Citizenship and Immigration Services website.
Immigrant Victims of Domestic Violence
Some immigrants may be reluctant to report domestic violence to the police or seek alternative assistance. This is particularly true for people with IR6 green cards since their green cards require filing for citizenship with their partners. It is common for immigrants to remain in abusive relationships because they believe they need the cooperation of their abuser to gain citizenship.
Domestic violence victims who are the child, parent, or current/former spouse of a US citizen or permanent resident (green card holder) and who are abused by the permanent resident or US citizen may be eligible to apply for a green card on their own, without the abuser having to file for immigration benefits on their behalf. This legal provision was established by the Violence Against Women Act (VAWA).
To qualify under the VAWA such victims must demonstrate that they:
Have or had a qualifying relationship with the abuser's spouse, or are the abuser's parent or child

Live or previously lived with the abuser

They possess a decent moral character and have been victims of battering or excessive cruelty
Provisions of the Violence Against Women Act apply equally to men and women. The VAWA self-petition pathway can be used by victims of domestic violence by completing Form I-360, Petition for Widow(er), Amerasians, and Special Immigrants. In addition, you may need to see our adjustment of the status checklist.
Human Trafficking Crimes Against Illegal Immigrants
Human trafficking is a type of contemporary slavery. People who are destitute, unemployed, underemployed, or lacking in the safety and security of strong social networks are frequently targets of traffickers.
Victims are frequently seduced with promises of lucrative jobs and better lives before being made to labor in cruel and inhumane conditions. Many people think human trafficking is a problem affecting only foreign nations, yet it also occurs in the United States.
The T nonimmigrant status (also known as the T visa) offers immigration protection to those who have been the victims of severe types of human trafficking and who support law enforcement in investigating and prosecuting such cases.
The following conditions must be met for victims to qualify:
They must have fallen victim to a serious type of human trafficking

Be physically present in the United States because of the trafficking

Comply with any reasonable requests for help in the investigation or prosecution, or be a minor

If expelled from the United States, they will suffer extraordinary hardship, including unusual and severe harm
Get Help From A Legal Professional
If you are concerned that going to court would jeopardize your immigration status, speaking with an immigration lawyer as soon as possible is in your best interest.
A lawyer with experience in domestic abuse and immigration law might be able to provide you with a great deal of assistance. Our immigration attorneys at Tadeo & Silva Law understand how complex these cases can be and how critical it is to find a feasible pathway and ensure your safety at all times.
Contact Tadeo & Silva Law to arrange a consultation.
Contact us
Legal Consultation
Book a consultation with us to answer all of your questions!