USCIS Priority Dates: What Should You Watch For?
Tadeo & Silva Law provides clients with the most up-to-date information about immigration law including USCIS priority dates. Call us for more info.
Author: Massiel Silva Tadeo, Founder, Tadeo & Silva
Attorney Massiel Silva Tadeo is a partner and owner at The Tadeo & Silva Law Firm. She specializes in removal (deportation) defense, family immigration, and hardship waivers. Updated on: August 15, 2023.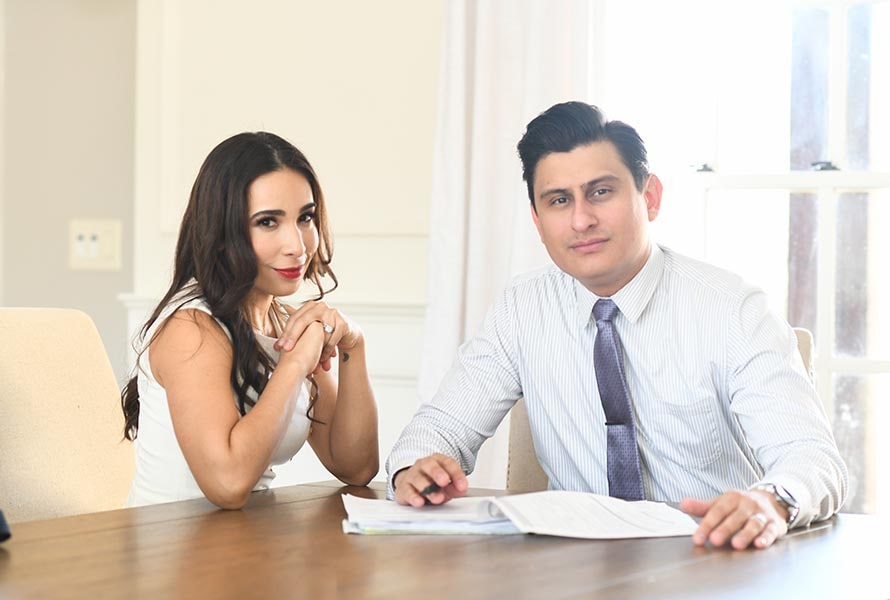 Contact us today to schedule your consultation.
Immigration processing can take a long time. A lot goes into the application process for US citizenship. But there are a few things you must ensure you understand. One is your priority date, and it affects your permanent residence application.
It is essential to understand how priority dates for filing applications work. This guide explains how priority dates for filing applications work. If something is still unclear, feel free to reach out to an experienced immigration attorney at Tadeo & Silva Law.
What Are USCIS Priority Dates?
Priority dates determine the places of green card applicants waiting for a visa. This date depends on the filing date with the United States Citizenship and Immigration Services (USCIS). Your priority date is the same as when your application is filed correctly.
The dates usually vary based on your application's particular immigrant visa category. But why is a date so important to visa applications? What do final action dates have to do with it? Let's examine how priority and final action dates aid in determining visa availability.
How Do USCIS Priority Dates Work?
The United States provides a limited number of immigrant visas under the preference categories per year. A limit is also based on your home country, as only a percentage is allotted to different countries.
The only exception is immigrant visas for immediate relatives of citizens. It covers spouses, parents, and unmarried children below 21 years. There is no annual limit for applicants under this category.
Due to the limit, green cards are issued on a first-come, first-served system. Your priority number is your number on the queue of people trying to get their green cards. The wait time for your turn can take years. You can check how the queue is moving on the visa bulletin. Also, the National Visa Center can send the visa bulletin to you monthly via mail on request.
You can proceed with your green card application when you have a current priority date. A current date is when you see the letter 'C' or a later date on the 'Dates for Filing' chart. You need to know if the USCIS or Department of State will use the filing dates or the final action dates on the month's visa bulletin.
The National Visa Center (NVC) will notify you of your current priority date. However, you don't have to worry if the notification is not sent to you. You can proceed with your application. If you are lawfully in the United States, you can apply for an adjustment of status with the USCIS.
If you live abroad, you apply through consular processing at the US embassy or consulate in your country. Once your application goes through, you get a green card and permanent residence in the United States.
How Are USCIS Priority Dates Determined?
The United States immigration authorities determine an applicant's priority date by the application date. All immigrants in preference categories have a priority date. Your date can be any one of the following:
The day the USCIS receives and accepts the Form I-130 petition filed by your petitioner for family-based visas.
The day the DOL receives and accepts your labor certification request filed by your US employer. It is followed by a Form I-140 petition approval from the USCIS.
The day the USCIS receives and accepts your Form I-140 for processing in employment-based green cards. These cards do not need a DOL labor certification.
You will find your priority date on the paperwork from these agencies. You won't get a priority date if your application has an error. You can avoid this delay in your application by having a skilled immigration lawyer.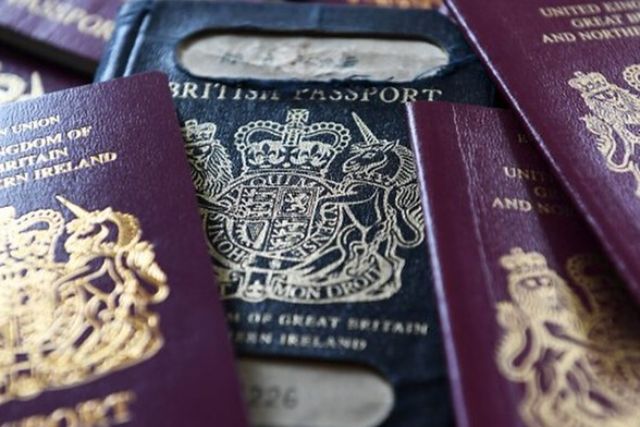 Employment-Based USCIS Priority Dates
Depending on the category you fall under, your priority date may differ, such as:
Workers requiring DOL labor certification: You get your priority date when DOL gets your employer's labor certification application. Your employer must also file Form I-140 within 180 days of the certification approval. Otherwise, the certification would expire.
Labor certification-exempt preference categories: A priority date will be set by U.S. Citizenship and Immigration Services (USCIS) if the DOL does not need to accept a labor certification application. When USCIS receives Form I-140 in these instances, the priority date falls on that date. At this point, USCIS can determine if an immigrant worker falls within one of the designated categories.
Fourth-preference special immigrants: This category includes religious workers, and the priority dates will be determined by when USCIS receives Form I-360.
Five-preference investors: A form I-526 will also be required from fifth-preference investors. The priority date will be the date the government receives the form.
Family-Based USCIS Priority Dates
For family-sponsored preference visas, your priority date changes differ based on your petitioner. There are four basic preference categories:
F1: Unmarried children of US citizens aged 21 years and above
F2A: Spouses and unmarried children under 21 years of a green card holder.
F2B: Unmarried adult children aged 21 and above of permanent residents.
F3: Married children, regardless of age, of US citizens
F4: Siblings (sisters and brothers) of US citizens
Once you know your priority date and your family preference category, the Visa Bulletin will show your priority date status. You can review the I-130 Approval Notice or the I-797 Notice of Action for the date. Your priority date should be located in the document's top section.
Can the USCIS Priority Date Change?
The visa bulletin publishes any changes in priority dates for green card applicants monthly. These changes, known as visa retrogression, happen when visa demand is higher than visa availability for a country or category.
Usually, the cut-off dates indicate the front of the line on the visa bulletin. When the cut-off date moves backward, your position on the queue changes.
In cases of priority dates changing in the final action dates chart, your application will be held until your date becomes current again. However, applications under Form I-140 are not affected by visa retrogression.
The visa bulletin usually warns of upcoming visa retrogression. However, it can still happen without warning. Therefore, submitting your application as soon as there are good dates for filing on the bulletin is important. So, it is vital that you check your USCIS case status monthly to ensure you don't miss a good opportunity.
Can I Expedite My USCIS Priority Date?
The number of immigrant visas in your visa category can affect the priority date. The visa limit for your country and the supply and demand of visas are some factors affecting priority date movements. However, there is no way you can fast-track your final action date on the filing chart.
You can ensure your immigration is not delayed by checking the visa bulletin monthly. You should act immediately after your priority date becomes current. After your date turns current, you only have one year to pursue your visa. If you don't, the government can give your visa number to another person, assuming you have abandoned it.
Tadeo & Silva Law Can Help You!
As part of the US immigration process, priority dates determine applicants' visa placements. It is important to monitor the Visa Bulletin regularly for updates on your visa categories.
Tadeo & Silva Law's citizenship naturalization attorneys can assist you with the whole immigrant visa application process, answering any questions you may have about your priority date and keeping you updated about any changes.
Our dedicated immigration attorneys are well-versed in the intricacies of USCIS processes. As soon as your priority date becomes current, our team will assist you in filing your application correctly and efficiently.
Contact Tadeo & Silva Law today, and together, we'll unlock the doors to your brighter future in the United States.
Contact us
Legal Consultation
Book a consultation with us to answer all of your questions!